Let's make Dragon Blood Wine!  Here, Dragon, Dragon!
While researching all things Winemaking, I came across some discussion about Dragon Blood wine.   Wow, I thought!   How does one find a Dragon and get one to give some blood, willingly?   I would never want to harm a Dragon, after all!   Seriously, what was this mysterious wine that I never heard of before, and was it any good?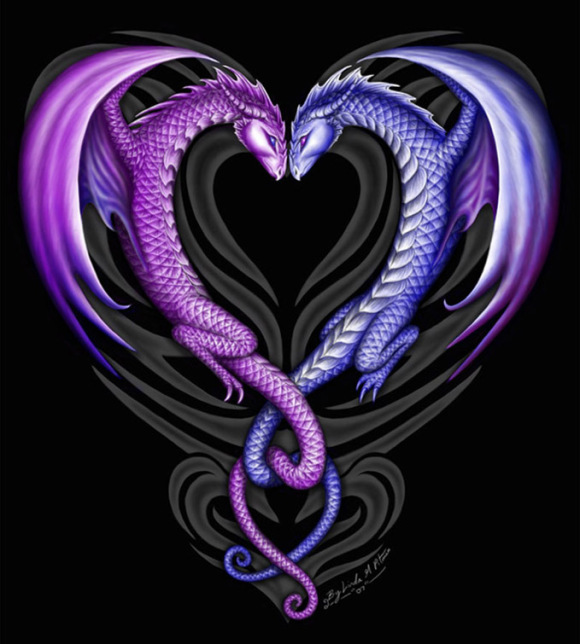 Dragon Blood Wine is the creation of a gentleman named David C. Land, AKA DangerDave in a wine making forum.   He is an amateur winemaker who is also a firefighter in Southern Ohio.   Danger Dave set out to make a cheap wine (under $2 a bottle) that would be made extremely quickly and drinkable early.  He wanted to have a good drinkable wine to have while waiting for his kit wines to age.  What he ended up creating was a medal winning wine that people rave about.  He called it Dragon Blood Wine because of the beautiful translucent red color it develops.
While I don't know Danger Dave, I admire him for a few reasons.   First off, he is a firefighter.  Secondly, how do you not like a dude named "Danger Dave".  Just too cool!   Like the Evel Knievel of wine making.   But what I admire most about Dave is his attitude.   He openly shared his successful methods with the world in wine making forums and posted his recipe.   He must be part Sicilian.
Dragon Blood Wine is made using easily available Triple Berry Blends that are available in most freezer sections and big box stores.   The standard one he uses is a Raspberry, Blackberry and Blueberry blend, but he also states that you can do a vast multitude of variations.   It has a beautiful red color that he likes to bottle in clear bottles.
While I was talking about this wine in some wine making forums, some folks said that they would make it if I would make it.   I thought, "Wow, how cool would it be to try something new with a bunch of folks at the same time?"   I just needed to bottle some wine to free up a carboy, which is you saw my Chocolate Raspberry Port video, you saw that I did just that!   So, I am ready to prepare to make Dragon Blood Wine!
The first thing I did was read the forum posts on Dragon Blood Wine, which was hundreds of pages of posts.   After a few hours of research, I devised a plan to make this recipe.    I don't know how this will turn out, but I am always up for a challenge and besides, it's fun!   I am going to post this as I make it, with my deviations from Dave's recipe.   If you want to follow along with me and we can make this wine together, that would be really cool!
From what I read, it seems like it could take as little as two weeks to make.   That is a little hard to believe, so I am planning on it taking about month.   Perhaps it takes Dave only two weeks because he uses a special heating pad, called a brew belt , to keep the Primary Fermentor  at a specific temperature, around 75 degrees.  I will not be using a brew belt as I don't have one.   So, my Dragon's Blood Wine may take an extra week or so.
For those of you wanting to make this with me, it is time to gather your supplies.   This recipe makes 6 gallons.
What Ingredients Do I Need For Dragon Blood Wine?
By all means, check out Danger Dave's post here
EDIT:  After posting this, Danger Dave contacted me via E-Mail.    I think this guy is so awesome.   He let me know that the most current version of his recipe has only 1 bottle of lemon juice.  I already started making mine with 2 bottles, but my bottles were only 32 oz.  So, I am somewhere in between.   I have updated the recipe on my blog below to have only 1 bottle of lemon juice based on Dave's recommendation.    I also updated the recipe below to reflect my addition of two additional lbs of sugar to kick up the ABV.  Whooo Hoooo!   You can see the video of me making this on my YouTube channel!
Here is my shopping list for Dragon Blood Wine:
We will also need for later on some Potassium Sorbate, Campden Tablets ( or Sulfite Powder ), Sparkolloid and some additional Sugar, if you decide to back sweeten.
I would also recommend getting a nylon bag to hold the fruit. In addition to these ingredients, you will of course need your standard wine making equipment.
Like I said, I don't know how this Dragon Blood Wine is going to turn out, but it is going to be a whole load of fun to do this together with my global community of friends and compare notes.   I think it is going to turn out great.
From what I have read on Dragon Blood Wine, it is drinkable at bottling and improves dramatically in a month or two of aging… Which translates to possibly being a great surprise come the holiday season and for new years.
So, what are you waiting for?   Go shopping, get your supplies and let's get this thing started!   Check back in about a week or two for the start!   I will be posting videos on the making of Dragon Blood Wine and notes along the way!
Cheers!